Milk and Honey by Rupi Kaur
Disclaimer: I got a copy of this book through socialbookco Book Review Programme in exchange for an honest review. You can click this link to see where and for what price you can buy this book.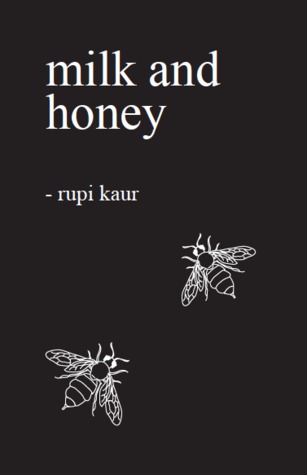 milk and honey is a collection of poetry and prose about survival. About the experience of violence, abuse, love, loss, and femininity.



The book is divided into four chapters, and each chapter serves a different purpose. Deals with a different pain. Heals a different heartache. milk and honey takes readers through a journey of the most bitter moments in life and finds sweetness in them because there is sweetness everywhere if you are just willing to look.
Trigger warnings: rape, molestation
This book is divided into four parts. The first is rather devastating and the third is quite sad. But the second part and the last one leave you with hope, determination and an overall good feeling.
Though (thank gods) I haven't experienced many of the bad things the author talks about, these poems still made me emotional. I was upset and angry. I felt hopeless and helpless. But the good parts make you feel hopeful again. Here is one of the poems.
Kaur deals with painful (and important) topics and she does so in a very open and raw way. It might not be easy to read this book, but sometimes the best way to deal with difficulties in our lives is simply to face them. To acknowledge and open the wound and let it bleed, because only then there is a chance for healing.
This was a powerful read which without shame and with honest determination touched upon many things people usually prefer to ignore. I love this book for that.
Rating: